At REV Med Spa, we strive to provide a safe, comfortable environment where all clients can feel relaxed while receiving treatments. We are dedicated to helping our clients achieve their beauty goals and attain an overall sense of well-being. We are committed to constantly furthering our knowledge and staying up-to-date on the latest advancements in our field to offer you the best treatments available today.
Our Story
At REV Med Spa, we are a team of perfectionists who are passionate about revealing your natural beauty through subtle enhancements that can make a major difference. Our philosophy of care rests on the principle that every patient is unique and that no two treatment plans will be identical. Our less-is-more, customized approach to aesthetics ensures high-quality results that safeguard your natural look. Our goal is to help you live your life with renewed confidence, no matter the stage you're in.
Our Values

Finesse
Your injector and aesthetician matter! Our providers have the experience, expertise, and attention to detail necessary to deliver beautiful, artistic results. We customize your treatment plan to your unique anatomy, skin type, and goals.

Integrity
We don't believe in upselling and only offer what works for your goals, budget, and personal comfort.

Respect
We treat you the way we want to be treated by respecting your time, goals, and natural beauty.

Contact us for a free consultation
at Orlando's premier destination for high-quality, results-driven cosmetic and anti-aging treatments.
Meet the Team
Whether you are looking for a simple facial or something more advanced, our providers work together to provide individualized care for each client. Our team of highly-trained, experienced providers are ready to help you meet your goals and restore your confidence. We are honored to play a role in your self-care and will work hard to earn your trust.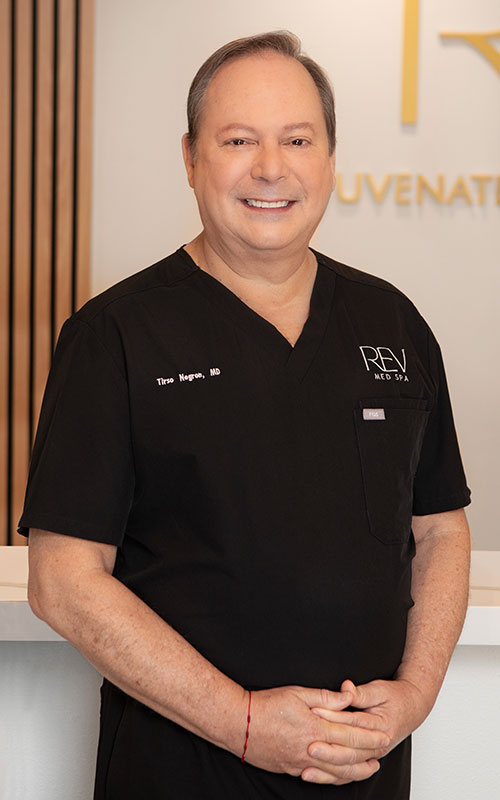 Tirso Negron, MD
Dr. Negron is a board-certified physician with a medical degree from SUNY Downstate Medical School. He has an extensive medical background stemming from emergency medicine, which expanded into aesthetics after discovering his artistic eye and unique talent for enhancing beauty.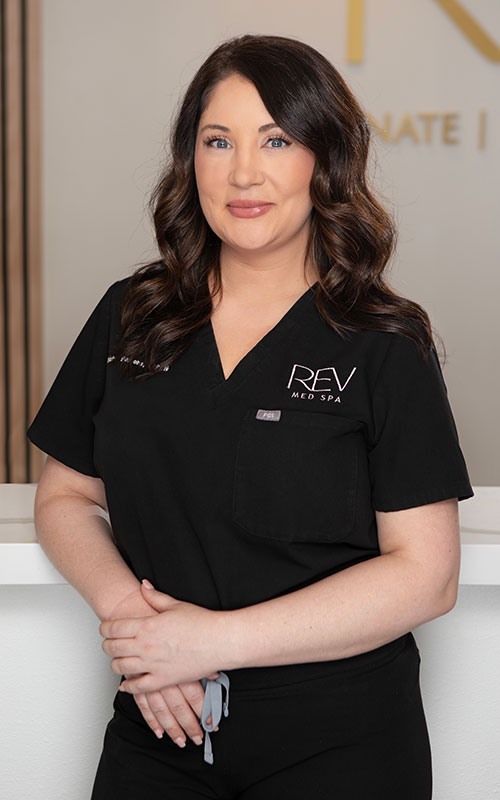 Krista Parsons, APRN
Krista is a board-certified nurse practitioner with a Master's degree in nursing from ECPI University. She believes in creating a natural and refreshed look to enhance and reveal what nature gave you rather than drastically augmenting or altering your appearance.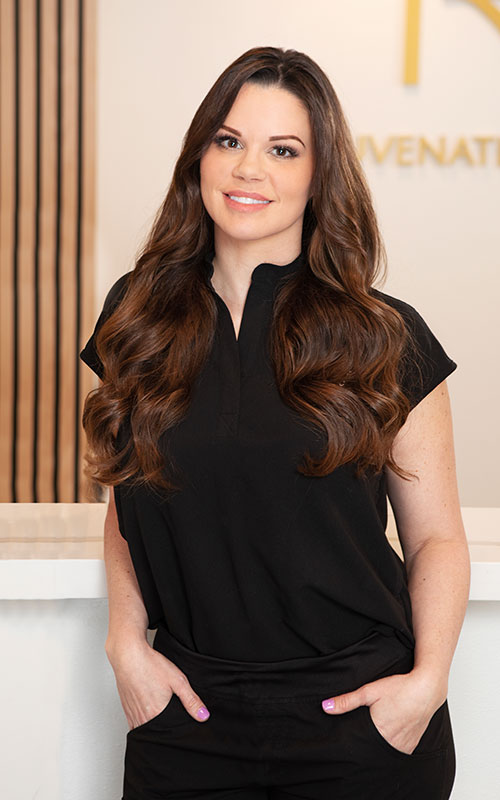 Tamara Elwell, APRN
Tamara is a certified Advanced Practice Registered Nurse. She graduated from the University of Central Florida with a Bachelor of Science in Nursing and then went on to earn a Master of Science in Nursing/Advanced Practice Registered Nurse degree from Frontier Nursing University in Hyden, KY. She has more than 15 years of experience in women's health care, including extensive experience in laser procedures for hair removal and treatment of facial spider veins, sun spots, fine lines, and textural abnormalities. She is also a certified neurotoxin and dermal filler injector. She is a certified Advanced Registered Nurse Practitioner in Women's Health and is licensed through the State of Florida Board of Nursing. She is also a member of the Central Florida Advanced Nursing Practice Council and the National Association of Nurse Practitioners in Women's Health. Tamara's extensive experience, aesthetic eye, and passion for helping others make her a highly valuable member of our team. We can't wait for you to meet her!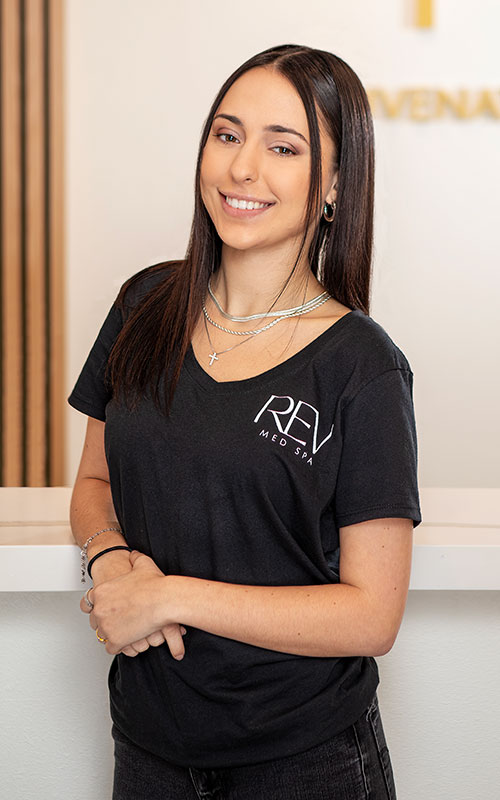 Taylor Varone
I find aesthetics fascinating! I love working at Rev Med Spa because I get to talk to patients every day and educate them about our treatments and their benefits.
Scientifically backed anti-aging solutions for every stage of life and skin type

Contact us for a free consultation
at Orlando's premier destination for high-quality, results-driven cosmetic and anti-aging treatments.